Written by: Tom Blaich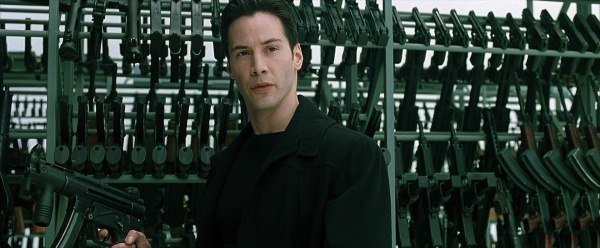 We love guns. Big and small. As long as it goes bang, we want to be able to sit and watch. Guns are ingrained in the American culture and they fill our media to the brim. It is hard to play a game or go to the movie theater without seeing a few of them. It has gotten to the point where the depiction of guns in movie and games crosses the boundary into the real world. You can see it in gunstores across the country, where teenagers stare at racks of rifles and pistols, lusting after the high-tech weaponry like a dog with a bone.
Read More…
Written by: Tom Blaich

Violence can be abrupt, and horrible, and graphic, but at the same time, it can be oddly beautiful. 2012's Dredd adds its own take on the action genre through its highly-stylized depiction of violence that is at once horrific yet also strangely beautiful. The titular Dredd is taking along a new recruit onto a mission for her to prove herself before she is otherwise forced out of the judge's academy. She is our surrogate throughout the film, the naïve lens through which we can start to interpret the horrors that we see.
Read More…