HERE - Review
Written by: Tom Blaich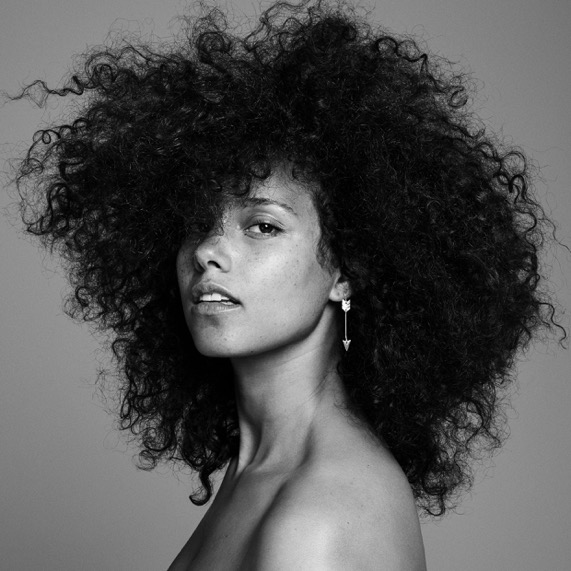 Positivity can be easily forgotten. When things are looking down, we need a different message. And the last few months have been very negative. Hate is always just round the corner for all of us. And it is here where HERE shines. It is, essentially, a conversation about identity and self in the new America. About figuring out who you are, your anger, your insecurities, your hopes, and your fears, and thinking about how you are now. How you are stronger and more beautiful for the presence of all of your flaws. "Stretch marks are your beauty scars." It is a different kind of positive message than the sickly sweet bubblegum pop that we have too much of. "When a girl can't be herself no more / I just wanna cry, cry for the world."

She wishes that people could recognize the beauty that she sees in everyone else. It took her a long time, but she accepts her own flaws, "I'm so secure with insecurities," because we all have them. It flies very much in the face of a lot of the us vs them protest music that is currently being made. And at it's root that is what this album is. It's protest music. Protesting against the society that makes us hate ourselves because we are not perfect and hate our neighbors because they are not us.

It's not political. It's not directly calling people out. It's music. And it reminds me of a lot of protest music of the past. More folk spiritual than "Fuck tha Police," it's a song we sing to bring us together, not to divide us. It's nothing we haven't heard before, but it comes at a time where we desperately need to here it.

"You are not niggers. As a matter of fact, you are not really even black." The music thrums and throbs in the background, humming along like it is alive. It does not overshadow her but compliments her. And like many of my favorite artists, she treats her acoustics like another part of the music, ebbing and flowing to the beat, layering it within the sound. "Where Do We Begin Now" is fantastic as it goes between understated and powerful. "The Beginning" blends almost seamlessly into "The Gospel" which builds and breaks like the crashing of a wave.

It goes form spoken word poetry over piano to something. Much more complex as more instruments pile in and elements of complexity are blended into the music. Her voice builds and builds, then the drums come in, and she's still going; it's frenetic, it's crazy, it's excellent. Then it stops. Like a steam valve releasing energy before she moves into the meat of the album.

It is an excellent album. One I needed to hear. It mixes spiritual with manifesto with inspirational speech. Sexuality, identity, self, anger, femininity, and forgiveness. It's one of my favorite of the year so far.

"So we can heal each other
And feel each other
We can break these walls between each other
Baby, blow by blow, and brick by brick
Keep yourself open, yourself open.

Maybe we should love somebody
Maybe we could care a little more."

That's hope.



4/5

Editor's Choice



Tracklist:

1. The Beginning (Interlude) 2. The Gospel 3. Pawn It All 4. Elaine Brown (Interlude) 5. Kill Your Mama 6. She Don't Really Care_1 Luv 7. Elevate (Interlude) 8. Illusion Of Bliss 9. Blended Family (What You Do For Love) Feat. A$AP Rocky 10. Work On It 11. Cocoa Butter (Cross and Pic Interlude) 12. Girl Can't Be Herself 13. You Glow (Interlude) 14. More Than We Know 15. Where Do We Begin Now 16. Holy War 17. Hallelujah 18. In Common

Our review code can be found here for information on how we write and score our reviews. If you have any questions, comments, suggestions, or concerns, please contact us at contact@deathofthecritic.com
_____________________________________________


Tom has been writing about media since he was a senior in high school. He likes long walks on the beach, dark liquor, and when characters reload guns in action movies.




You Might Also Like:
The Healing Component - Review

blond - Review

We got it from Here... Thank You 4 Your service - Review

_____________________________________________