Do What Thou Wilt. - Review
Written by: Tom Blaich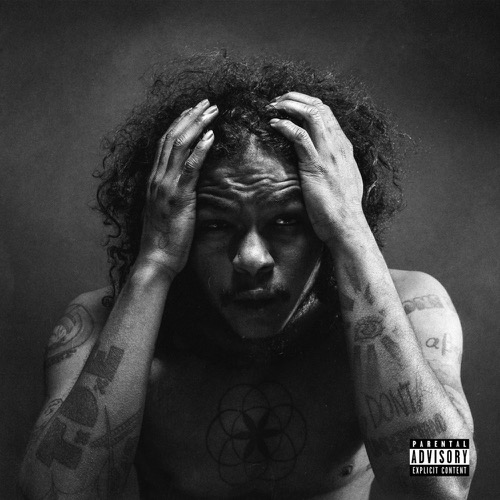 It can be hard to take Ab-Soul seriously. For every deep line that he drops, there is one right next to it that leaves you scratching your head in confusion. Do What Thou Wilt. is an impeccably produced set of tracks, but gets bogged down with too much filler and weird lines that distract you from the message that he is trying to spit. There are a few tracks I really love here, I just wish it had some semblance of focus, and someone there to rein in Soul where he started to get a little bit off of the wall.

The production is top-notch, some of the best that you'll find. It reminds me a lot of the style of Kendrick Lamar, a fusion of difficult sounds that don't always seem like they should fit together, yet they somehow do. It is never stagnant, and the way it pulses and thumps through the record pulls you through when the lyrics cannot. Some of the beats sounds straight off of Flatbush Zombies 3001: A Laced Odyssey, if a bit toned down and smoother. It takes the best parts of different styles and appropriates them into something original.

The real failing is in the lyrics. Soul is a very talented writer, he just doesn't know how to restrain himself. The punchlines are corny as hell and they strike out so much when placed directly next to the very deep messages that he is trying to communicate. "Wifey or Wifi" is a terrible track and it ruins his good discussion of racism and misogyny. That being said, "DRUGS" is one of the best tracks that I've listened to in a good while. It's just sounds hyped up, and the lyrics are laced over an amazing beat. It is the one song that will last after this album is long forgotten.

Sometimes it is hard to keep listening to an album for review, and I found myself wanting to listen to all of the different projects that Do What Thou Wilt. reminded me of. The production is amazing, it just doesn't have the lyrical meat to back up the solid foundation he laid down.



3/5



Tracklist:
1. RAW (Backwards) (Feat. Zacari)
2. Braille (Feat. Bas)
3. Huey Knew THEN (Feat. Da$H)
4. Threatening Nature
5. Womanogomy
6. INvocation (Feat. Kokane)
7. Wifey vs Wi-Fi / P.M.S (Feat. BR3)
8. Beat The Case / Straight Crooked (Feat. Schoolboy Q)
9. Portishead In The Morning / HER World
10. God's A Girl?
11. Now You Know
12. D.R.U.G.S
13. Evil Genius (Feat. Teedra Moses and Javonte)
14. Lonely Soul / The Law (Prelude) (Feat. Punch and SZA)
15. The Law (Feat. Mac Miller and Rapsody)
16. YMF

Our review code can be found here for information on how we write and score our reviews. If you have any questions, comments, suggestions, or concerns, please contact us at contact@deathofthecritic.com
_____________________________________________


Tom has been writing about media since he was a senior in high school. He likes long walks on the beach, dark liquor, and when characters reload guns in action movies.




You Might Also Like:
To Pimp A Butterfly - Review

3001: A Laced Odyssey - Review

blond - review

_____________________________________________