Uncomfortable - Review
Written by: Tom Blaich

The label "Christian rapper" carries with it a negative connotation in the rap community. It's one of the reasons that Andy Mineo chooses to reject it. He wants his lyrics to reach all audiences, not just a Christian one. And coming into his second studio album Uncomfortable, Mineo looks to shake up the dynamic he has created in his last two albums, Heroes for Sale and Never Land.

"I may have got too comfortable." It's a shout that closes out the final lines of "Uncomfortable" the title track of the album, that echoes throughout the production of the album itself. No two songs sound quite the same, and the production is highly varied. Mineo has slowed his rapping down over the tracks, bringing a greater sense of impact to his rhymes.

It allows his message to come across more clearly, which is fantastic, but unfortunately he carries this same pacing through much of the album. It makes me wish for a slight return to his old form, where Mineo would mix up the speed and pacing of his verses to great effect. He's traded complexity for delivery.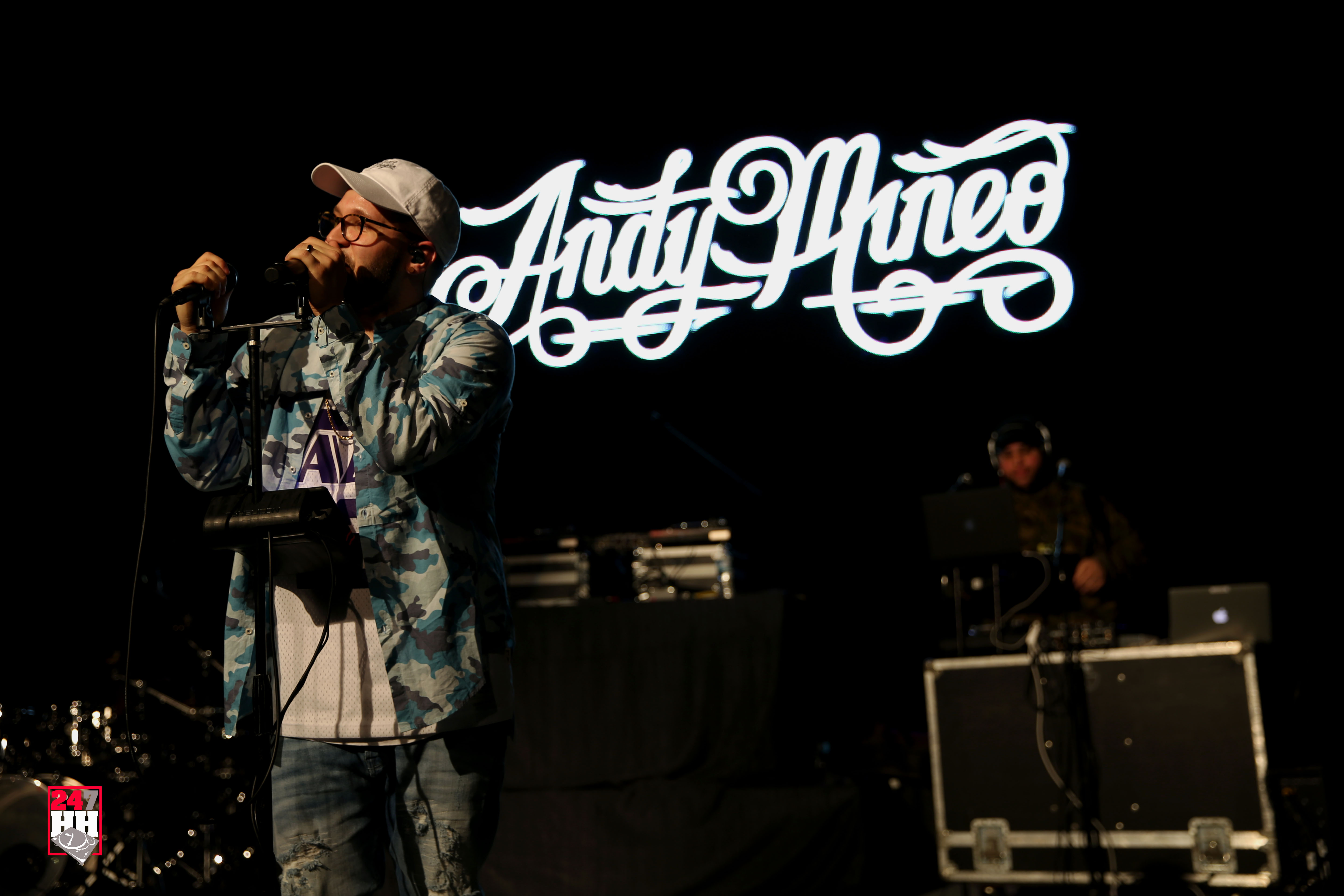 Image courtesy of 247HH.com

He directly speaks about his experience with religion to his audiences, addressing his own sin and stating "if you wanna live a comfortable life / Make sure you never love nobody, be selfish and never / Sacrifice." It's preaching without proselytizing, which is a breath of fresh air in the Christian genre.

The production is a hidden star on this album, with varied production from the likes of illmind, Gawvi, Jon Bellion, Syk Sense, and many others, who've collectively worked with a wide variety of the biggest names in rap: from G-Unit, to J-Cole, to Drake. And the professionalism really shines through. "Uncomfortable", "Uptown", "Desperados", and "Know That's Right" stand out here, with the almost western themed "Desperado" seeing him challenge critical opinion of the rapper, "how many beats do I got to poop on to prove I'm not a fluke?"

"Uncomfortable" is an album standout, with an off kilter, almost disjointed beat as Mineo tackles his own sin. "I had more when I had less." It's a great sounding track that I really like. It's an interesting way to kick off the album itself because of how different it sounds. It's an effort to reach out and say to everyone listening that this one is going to be different.

And it is different. Not in a bad way. His message comes across much more clearly to listeners, without sounding too preachy. It's the best production on any of his albums so far, and it comes together to make a pretty great album.

Tracklist:
1. Uncomfortable
2. Uptown
3. Now I Know
4. Desperados (Feat. Mali Music)
5. Hear My Heart
6. David's Roof
7. Rat Race (Feat. Jon Bellion)
8. Know That's Right
9. Vendetta
10. Ghost
11. Love
12. Strange Motions (Feat. Willow Stephens)
13. Make Me a Believer (Feat. Mac Powell)

This title was reviewed before the inception of our current review system and as such is not scored. We still stand by the content of our old reviews.

Our review code can be found here for information on how we write and score our reviews. If you have any questions, comments, suggestions, or concerns, please contact us at contact@deathofthecritic.com

_____________________________________________


Tom has been writing about media since he was a senior in high school. He likes long walks on the beach, dark liquor, and when characters reload guns in action movies.




You Might Also Like:
Religious Rap

Logic Presents "The Incredible World Tour"

The Incredible True Story - Review

_____________________________________________